The Myoko Ski Resorts are located in the south-western end of Niigata Prefecture – just a two hour ride from Tokyo on the shinkansen bullet train, then a local train to Myoko Kogen.
There is no one Myoko Ski Resort with a single access ticket. Rather it is a series of individual resorts located around the region. The Myoko Kogen Ski Resorts are the most popular with foreign visitors, but there are other great off the radar options scattered throughout the area and in nearby Nagano (see the map at the bottom of this page).
A number of unique skiing opportunities lie across the Myoko Kogen mountain range and surrounding area of Myoko ski resorts. There are endless ways to enjoy skiing here, from long, scenic, tree-lined slopes to challenging bump runs—and especially deep, deep powder.
Get Myoko Ski Resort updates on social media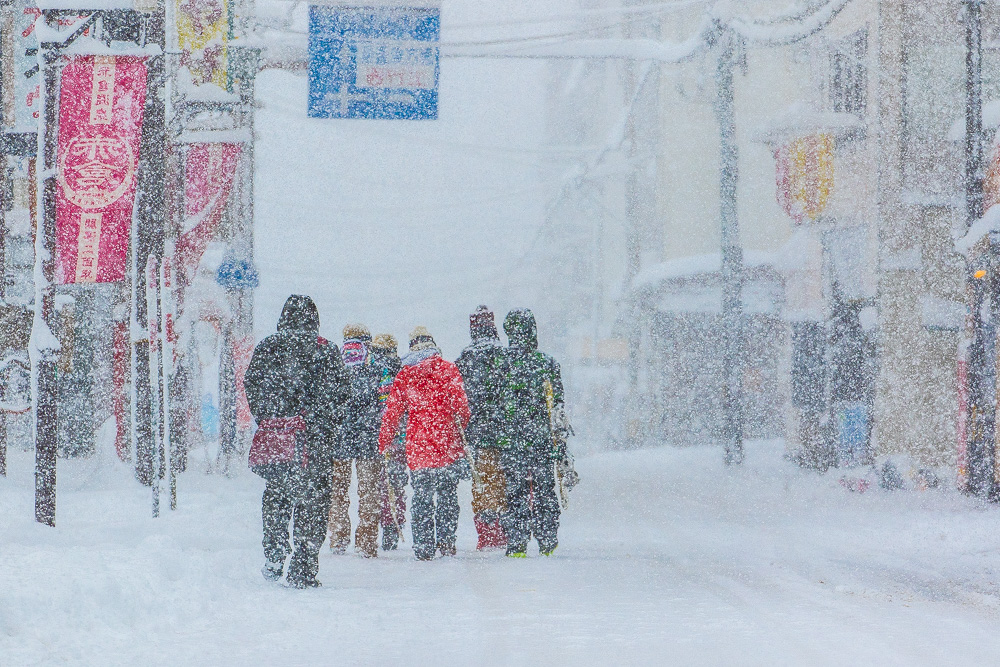 Myoko Ski Resorts | Myoko Kogen
The Myoko area is a paradise for winter sports lovers with a great range of Myoko accommodation options. Most Myoko ski resorts now have a number of ski schools with instructors teaching partly or exclusively in English to help you improve your skiing, or to get out into the beautiful backcountry of the area.
Myoko Kogen Ski Resorts: Overview
For those who want variety in their skiing, the interconnected Akakura Kanko Ski Resort (Akakan) and Akakura Onsen Ski Resort together provide 32 different courses for all levels. Ikenotaira Onsen Ski Resort provides both wide, gentle slopes and one of the best board and ski parks in Japan. Myoko Suginohara Ski Resort has everything from steep bump runs and open slopes to Japan's longest run — measuring a full 8.5 kilometres in length. The small 2 lift Seki Onsen Ski Resort now has a cult following worldwide for it's deep powder and rustic feel.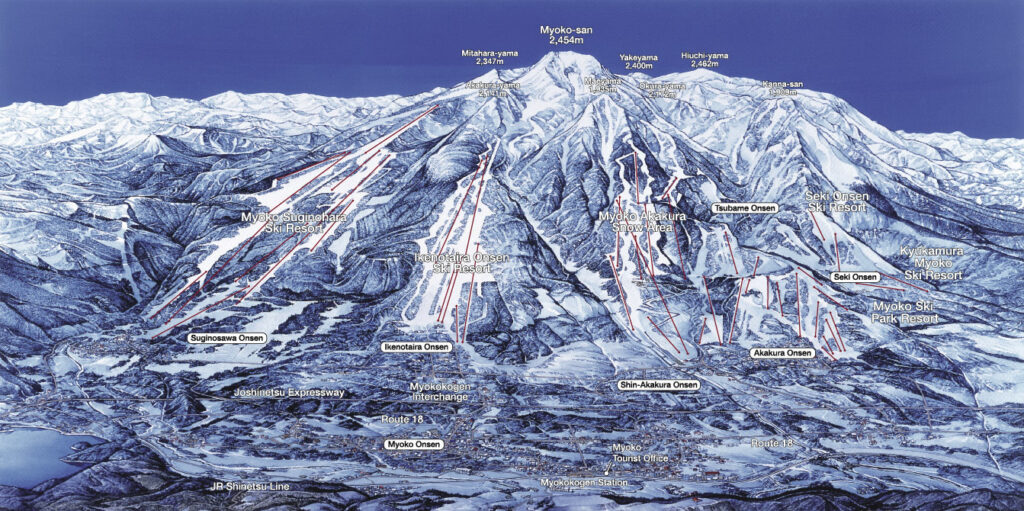 Resorts Further Afield
Charmant Hiuchi Ski Resort is known for it's all-access powder, especially among snowboarders, while Lotte Arai Resort recently re-opened to world acclaim for the quality of it's Japan ski experience. Further afield is Madarao Kogen Ski Resort – famous for it's "Mad-A-Pow" and the off the beaten track ski resorts – Cupid Valley and Seaside Valley. Then there are many others as you head across the nearby border to Nagano, such as the nearby Kurohime Kogen, as well as Shiga Kogen, Nozawa Onsen, Togari Onsen, Togakushi plus many more! Rent yourself a car and discover as many as you want.
Not sure where all the Myoko Ski Resorts are? They're all listed here, along with lots of other resorts, as well as the nearest train station.
More Myoko Ski Resort Info
All the Myoko ski areas allow full access to both skiers and snowboarders alike, with terrain parks for those who live for the challenge of winter sports along with some sweet tree runs and sidecountry. Need Myoko ski schools? You find plenty of options available as well as Myoko ski rentals. For Myoko backcountry skiers there is plenty of great terrain to be found and some great local tour guides to help you out if needed. Snowshoe enthusiasts will find several good runs around the Myoko area with rental gear and snowshoe tours available. You can check our regular Myoko Snow Reports here or check our Myoko Ski Resort webcams here.
Myoko Kogen Ski: Resort Info
Akakura Kanko Ski Resort
Perhaps the oldest true ski resort in all of Japan, Akakura Kanko Ski Resort was founded in 1937, with the signature Akakura Kanko Hotel still right in the middle of the slopes. It's not just old, though; Akakan boasts a wide range of tree-lined courses that continue to draw not only the young hotdoggers but also lots of young-at-heart skiers who have been coming for 50 years or more.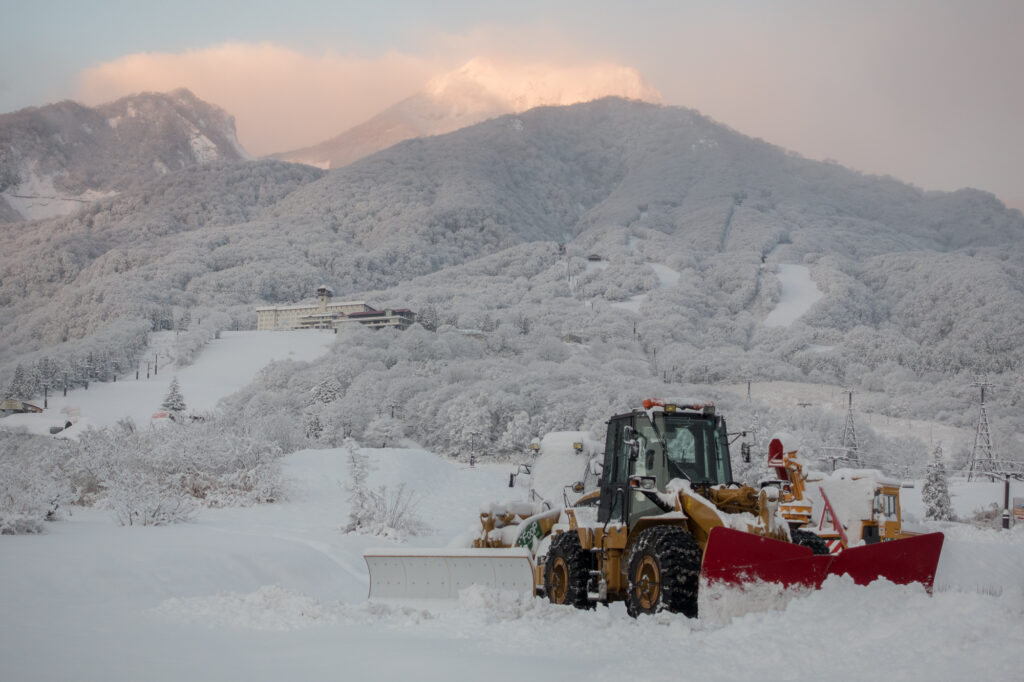 Akakura Onsen Ski Resort
Akakura Onsen Ski Resort is course-connected with Akakura Kanko Ski Resort (Akakan), so skiers can enjoy both areas on a combined ticket, or each separately. The area has many runs especially suited for beginning and intermediate skiers. And, with Akakan, it shares the village of Akakura Onsen at its base – a traditional onsen (hot spring) town with a great range of bars, cafes and restaurants – the perfect place to enjoy traditional Japan apres after skiing!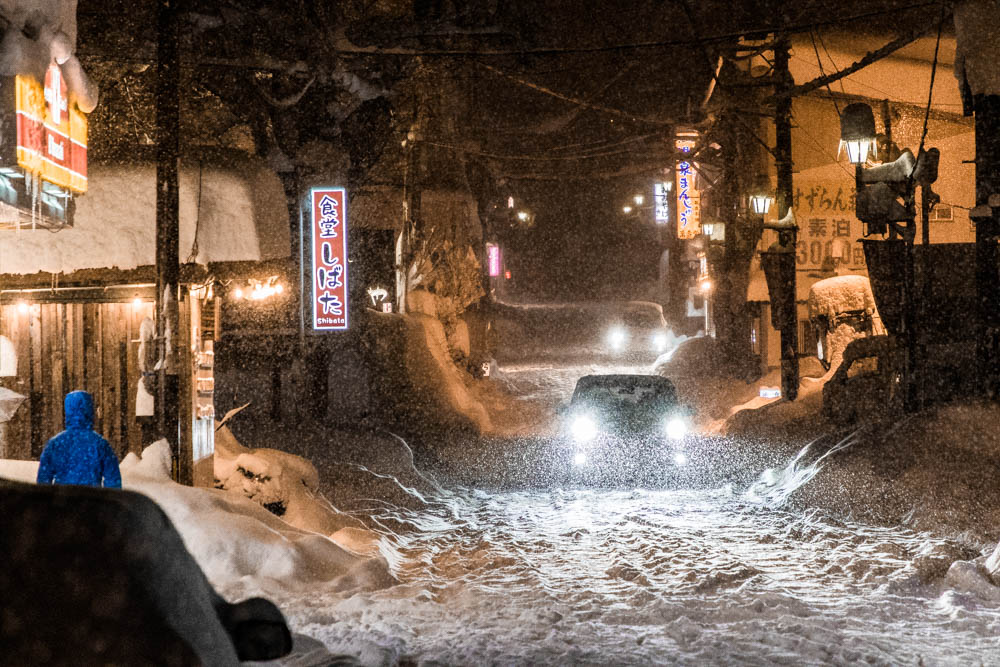 Ikenotaira Onsen Ski Resort
There are two sub-areas to this relative gentle area, set in the midst of a romantic birch and beech forest. With long, wide slopes and mellow tree runs for skiers and snowboarders of all skill levels, Ikenotaira Onsen Ski Resort also boasts one of the best snowboard parks in Japan. Not for the gung ho skier, but excellent for families and beginner-intermediates, as well as park rats.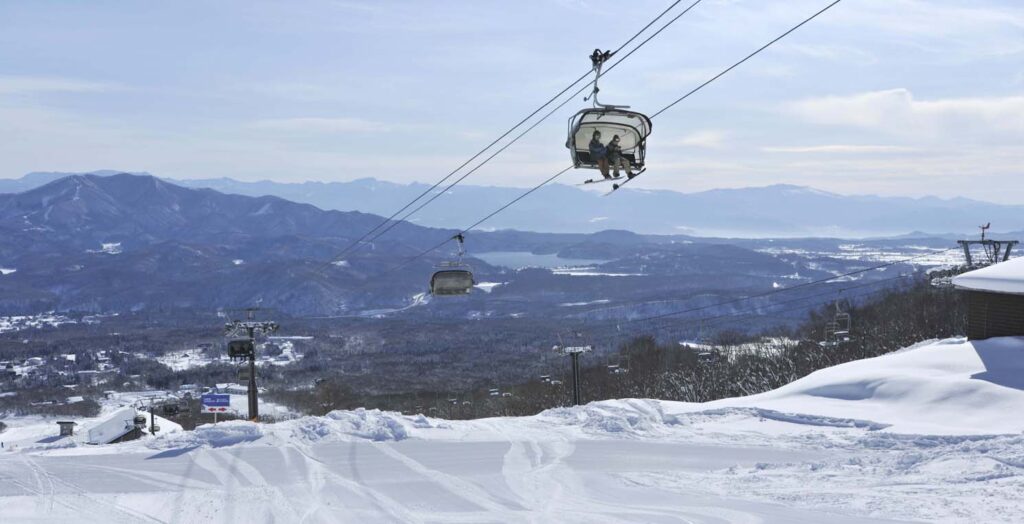 Myoko Suginohara Ski Resort
Myoko Suginohara Ski Resort boasts a diverse range of ski trails and is a big favourite amongst visiting foreign skiers. There are beautiful views of Lake Nojiri and the mountains to the south and east (even Mt. Fuji on a clear day!) with long downhill trails for all levels. Suginohara's 8.5 kilometre run is famous as the longest ski run in Japan.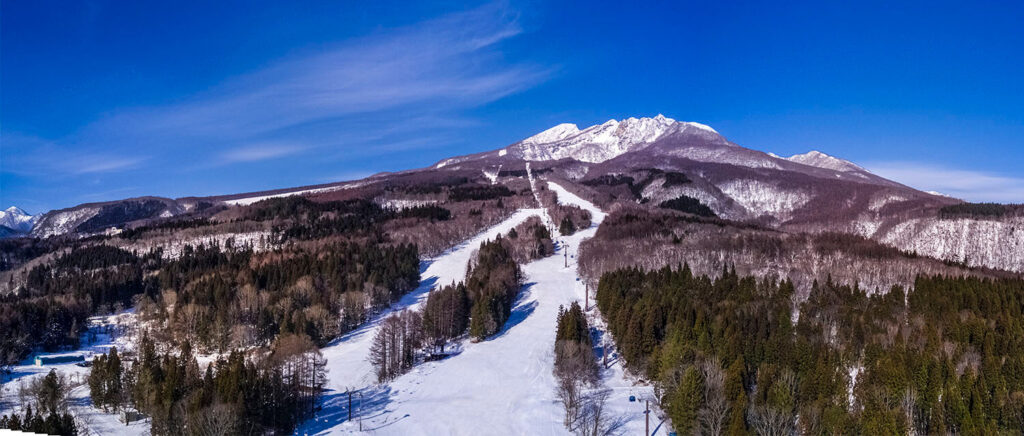 Seki Onsen Ski Resort
Seki Onsen Ski Resort has gained a reputation as a cult, 'must ski' ski resort, as well as being renowned for its deep, soft powder snow – with sometimes up to a six metre base! A smaller area, it makes up for size with interesting topography and massive snowfall — it's easily one of the best places in Japan for powder hounds.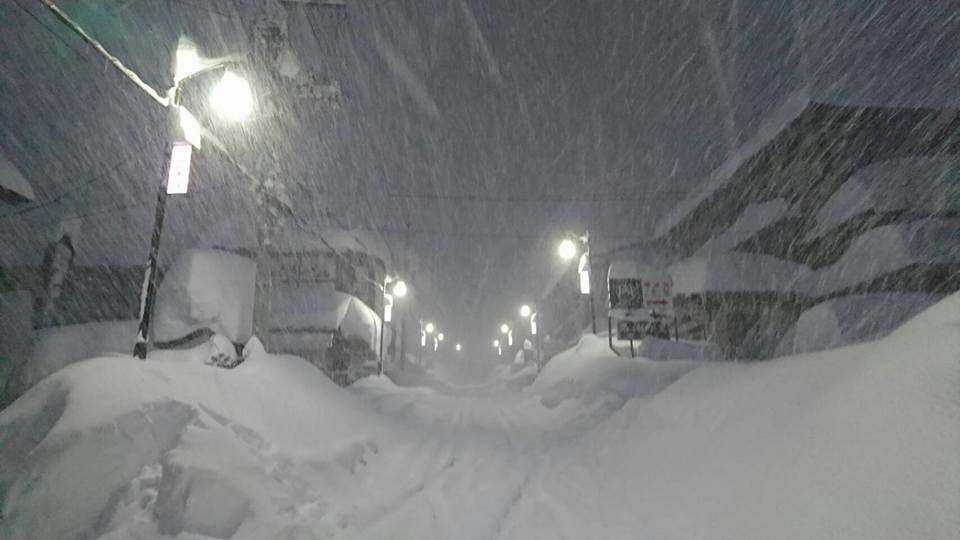 Further Afield: Info
Lotte Arai Ski Resort
Lotte Arai Resort re-opened in December 2017 with five ski lifts and is poised to become one of Asia's best resorts for international travellers. For good reason – two words, untracked powder. Lift, food and accommodation prices are at the higher end of the spectrum here.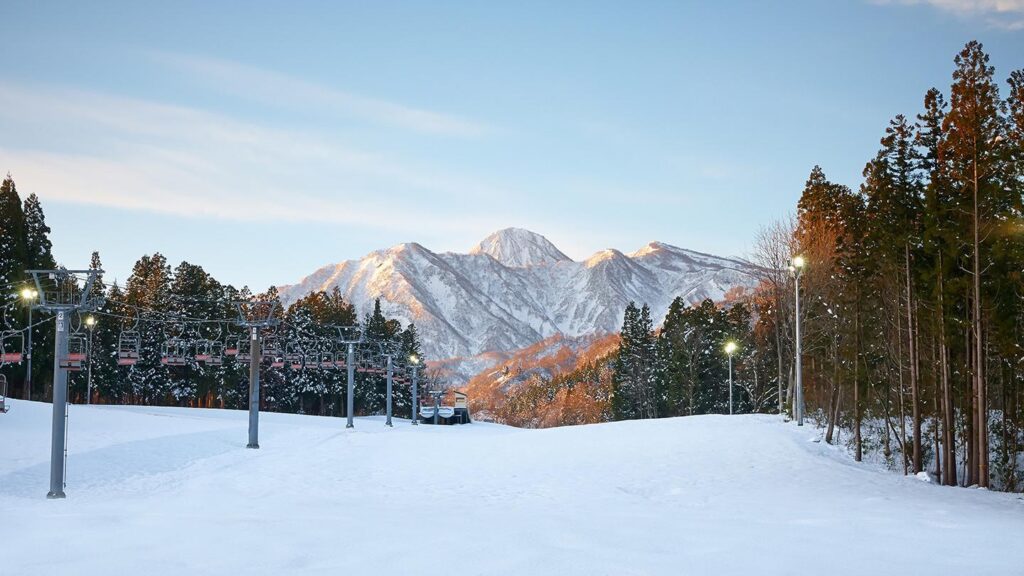 Kurohime Kogen Ski Resort
Kurohime Kogen Ski Resort (aka Kurohime Kogen Snow Park – 黒姫高原スノーパーク) is located in on the eastern slopes of Mt Kurohime in Shinano-machi, just across the Nagano border from Myoko Kogen. Mostly for beginners and intermediates it also has a wide range of family activities available as well a couple of excellent snow parks.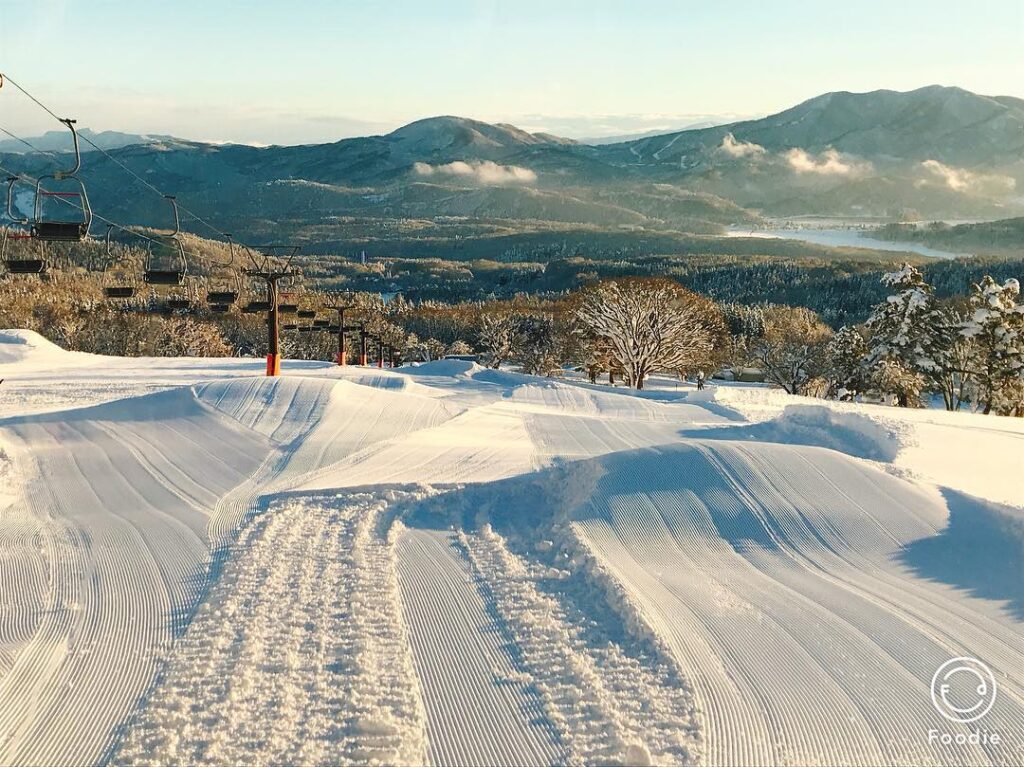 Madarao Kogen Ski Resort
Madarao Kogen Ski Resort (斑尾高原スキー場 or a.k.a. Madarao Mountain Resort) is a unique bowl shape resort with 22 separate courses best suited to intermediate skiers and snowboarders, but there is some terrain for beginners and some fairly steep runs for advanced skiers and snowboarders. It borders Tangram Ski Circus with joint mountain passes available.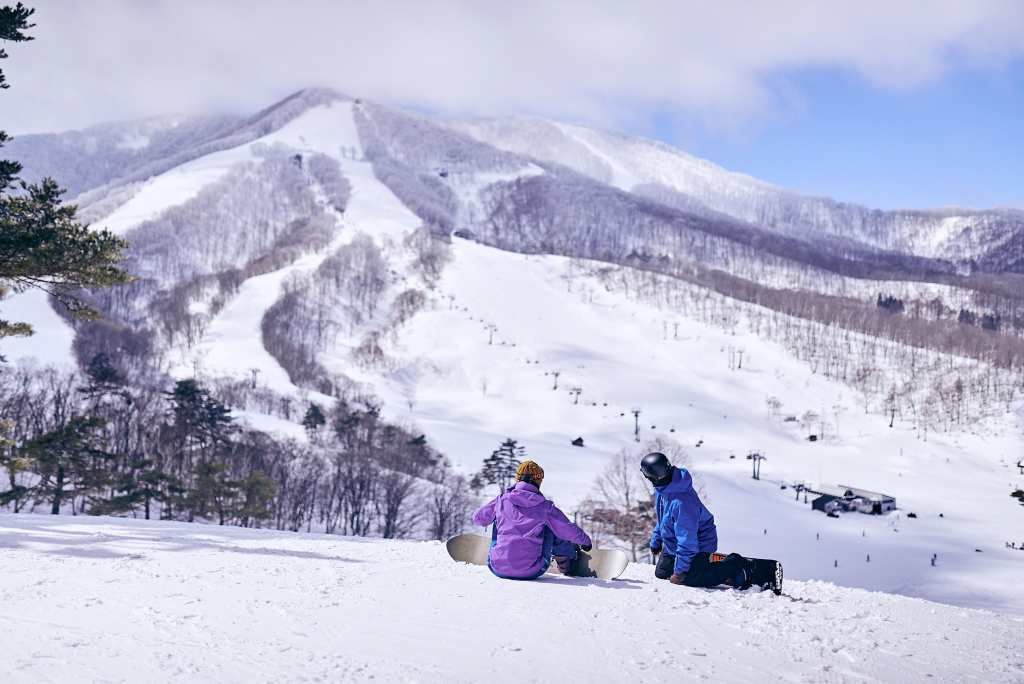 Charmant Hiuchi Ski Resort
Charmant Hiuchi Ski Resort is a very small ski resort with just three ski lifts but it does boast a respectable 510 metres of vertical descent and eight trails. The Charmant resort was designed by Nobuo Otake (a celebrated snow park producer) with powder skiers in mind so therefore is best suited for intermediate-expert skiers and snowboarders. Nonetheless there is also some terrain for beginners too.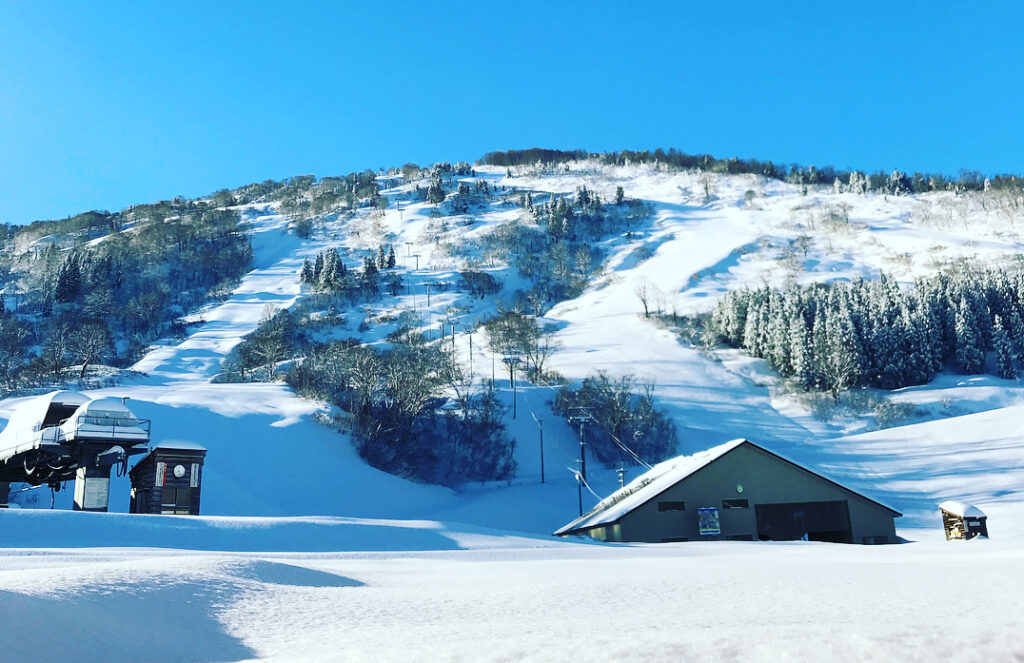 Cupid Valley Ski Resort
Cupid Valley is located on the northern slopes of Mt Hishigatake, about half way between Joetsu City and neighbouring Tokamachi City. On a clear day fine views of the Japan Sea looking over layers of rice fields can be enjoyed from the top.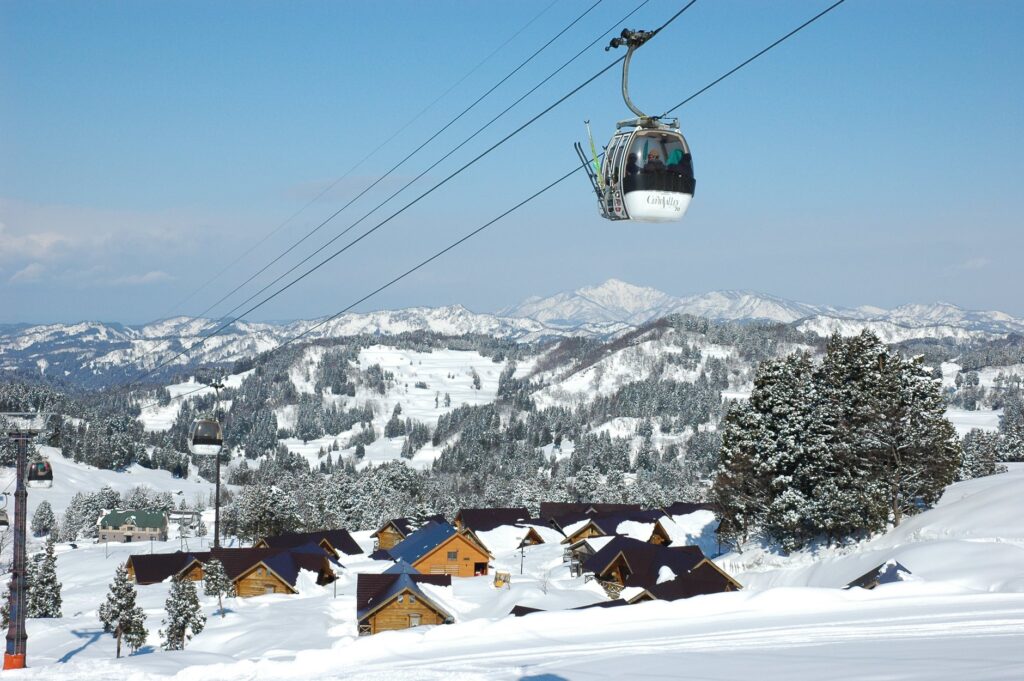 Seaside Valley Ski Resort
Seaside Valley is a small resort, right off the foreign radar. You will find it in neighbouring Itoigawa City, about 15km from Itoigawa Station. It is about a 60-70 minute drive from Myoko.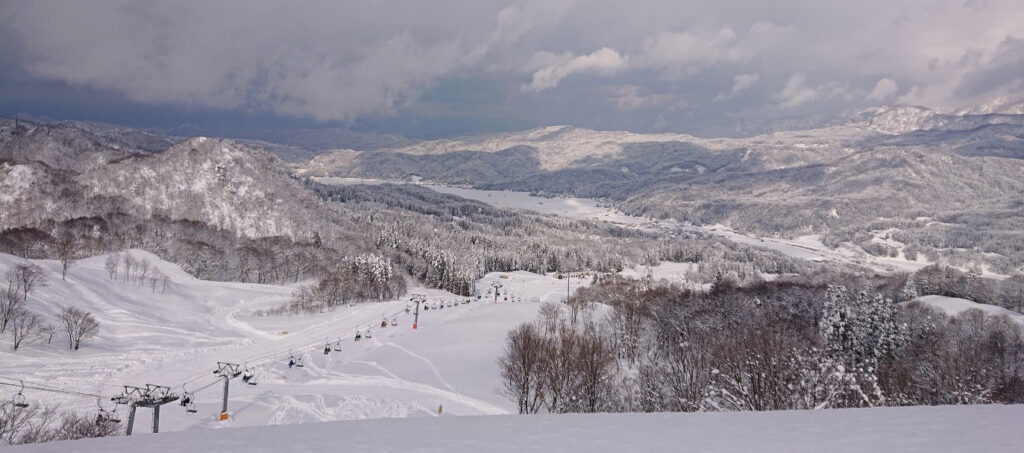 Myoko Ski Resort gallery
Tags: Myoko Ski Information, Mount Myoko Resort, Myoko Kogen, Myoko Ski Resort, Myoko Mountain Resort, Myoko Resorts Map, Myoko Kogen Ski Resorts, Myoko Resorts Map, Myoko Ski Resorts, myokoskiresort.com, myokomountainresort.com, mountmyokoresort.com, mtmyokoresort.com